For Countries that restrict access to YouTube, please use this alternative link to view the intro video
Learn about the value, opportunity, and insights that Big Data provides. Get introduced to Big Data and the Business Data Lake solution to leverage the full power of big data to drive major business strategies.
Price: Free
About this Course
This is an archived version of the Data Lakes for Big Data course. Any references to course timing, assignments, and/or eBook rewards is historical and does not apply to this version of the course.
Each day an astounding amount of data is generated from just about everything around us – from our mobile devices to our health care provider to where we shop for groceries – just to name a few. Big Data is a term used to describe the volume of data, variety or type - both structured and unstructured, and speed (real time or near real time). Businesses have become increasingly focused on analyzing big data to increase revenue, drive down costs, and reduce risk to the business.
In addition organizations have started to face infrastructure and platform challenges to store, manage and analyze these vast amounts of varied of data for quick turnaround.
This free, open, online, interactive course will expose you to the value, opportunity, and insights that Big Data can provide. It highlights the Federation Business Data Lake as an integrated solution that stores and provides access to Big Data for real-time, rapid analytics and predictive modeling.
Who should attend?
If you are a decision maker or influencer keen to learn and define your organization's big data strategy, if you work directly or indirectly with data, if you are a student or just purely interested in Big Data and Data Lakes, this introductory course is for you!
There are no specific pre-requisites expected to attend this course.
More Details:
The course will be conducted over a four-week period, and will require approximately two to three hours of work per week. Each week's content will be made available on a specified date. You will be engaged through a blend of online content in the form of educational videos, recorded whiteboards, documents, and exercises. You will also be given opportunities to interact with and learn from other students through small group assignments, discussion board posts, and social media activities.
Course Objectives
Week 1: What Is Big Data and Data Science?
Week 2: What's the Value of Big Data and Big Data Analytics?
• Describe the business value and benefits of Big Data

• Explain the roles and responsibilities involved in building a data science team

• Describe the tools, people, and processes used in big data analytics

• Prepare for next week's lesson
Week 3: What Is the Federation Business Data Lake?
• The emergence of data lakes

• Introduce the Federation Business Data Lake

• Relate the Federation Business Data Lake to learner's business problem via discussion post

•

Prepare for next week's lesson
Week 4: How is the Data Lake Solution Operationalized?
• Describe how the Federation Business Data Lake ingests, stores, and processes data

•

Describe applications of the Federation Business Data Lake

• Work via discussion groups to answer questions related to content
Assessments
Certificate and Reward
Upon receiving a cumulative passing score on the weekly assessments, you'll receive a certificate of completion.
In addition, 500 participants will receive an electronic copy of recently published text book on Data Science and Big Data Analytics based on cumulative highest scores achieved on the weekly assessments.

Your Instructors and Experts
---
Barry Heller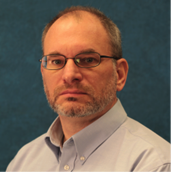 Barry Heller is an Advisory Technical Education Consultant within EMC Education Services. Barry is a course developer and curriculum advisor in the emerging technology areas of Big Data and Data Science. Prior to his current role, Barry was a consultant research scientist leading numerous analytical initiatives within EMC's Total Customer Experience organization. Early in his EMC career, Barry managed the statistical engineering group as well as led the data warehousing efforts in an Enterprise Resource Planning (ERP) implementation. Prior to joining EMC, Barry held managerial and analytical roles in reliability engineering functions at medical diagnostic and technology companies. During his career, Barry has applied his quantitative skill set to a myriad of business applications in the Customer Service, Engineering, Manufacturing, Sales/Marketing, Finance, and Legal arenas. Underscoring the importance of strong executive stakeholder engagement, many of his successes have resulted from not only focusing on the technical details of an analysis, but on the decisions that will be result from the analysis. Barry earned a B.S. in Computational Mathematics from Rochester Institute of Technology and a M.A. in Mathematics from State University of New York (SUNY) New Paltz.
Beibei Yang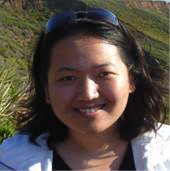 Beibei Yang is a Technical Education Consultant within EMC Education Services, responsible for developing several open courses at EMC related to Data Science and Big Data Analytics. She has a passion toward natural language processing and data mining, especially using various tools and techniques to find hidden patterns and tell stories with data. Beibei has seven years' experience in the IT industry. Prior to EMC, she worked as a software engineer, systems manager and network manager for a Fortune 500 company where she introduced new technologies to improve efficiency and encourage collaboration. Beibei has published papers to prestigious conferences and has filed multiple patents. She received her Ph.D. in computer science from University of Massachusetts Lowell.
Louis Frolio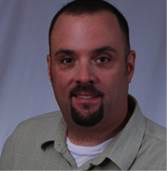 Louis Frolio is an Advisory Technical Education Consultant within EMC Education Services where he brings his expertise in Data Analytics and Big Data to the emerging technologies curriculum. Additionally, Louis is part of EMC's Big Data Solutions team, where he indulges his passion in the fusing of emerging technologies within enterprise ecosystems to help organizations process, analyze, and correlate structured and unstructured data. Louis is a collaborative professional with over 20 years' experience architecting, developing, and operationalizing analytics and transactional solutions at scale. He earned a B.S. in Physics from Michigan State University and a M.Sc. in Applied Physics from the University of Massachusetts at Boston. He is currently working towards a second master's degree from Brandeis University in Strategic Analytics.